This is the second protest by the villagers on-site and is a reflection of a growing movement against such encroachment and destruction of public land. Activists as well as residents of Chatola and neighboring villagers gathered together to condemn these actions of the builder.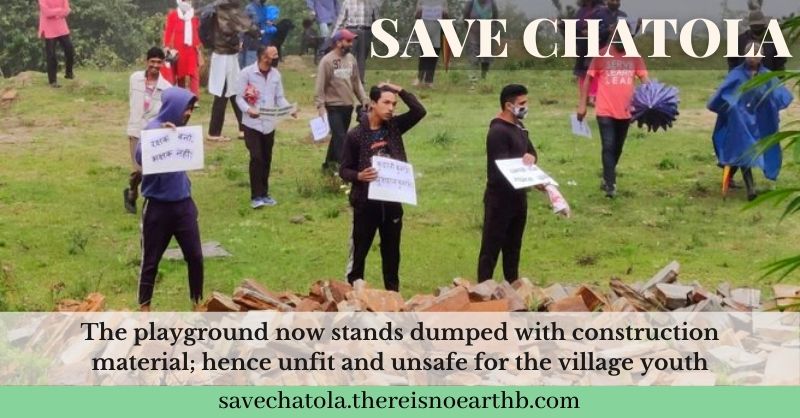 A
playing field developed on Gram Sabha land with funds received from the Government under PYKKA scheme, "Panchayat Yuva Krida Aur Khel Abhiyan"
was the
sole playing field
where the local youth have been gathering to play cricket, volleyball, etc. It is encroached upon by the builder, bringing excavators illegally to construct an approach road for construction of
commercial projects
and damaging the hillock.
The builder with complete impunity has been bringing trucks, JCB machines/excavators, and pickup vehicles which are now plying on this illegal road and over the playground.
The playground stands dumped with construction material, stones, and rubble, rendering it unfit and unsafe for the village youth.
In addition and in complete disregard to the safety of the villagers, the builder has also demolished a traditional village path.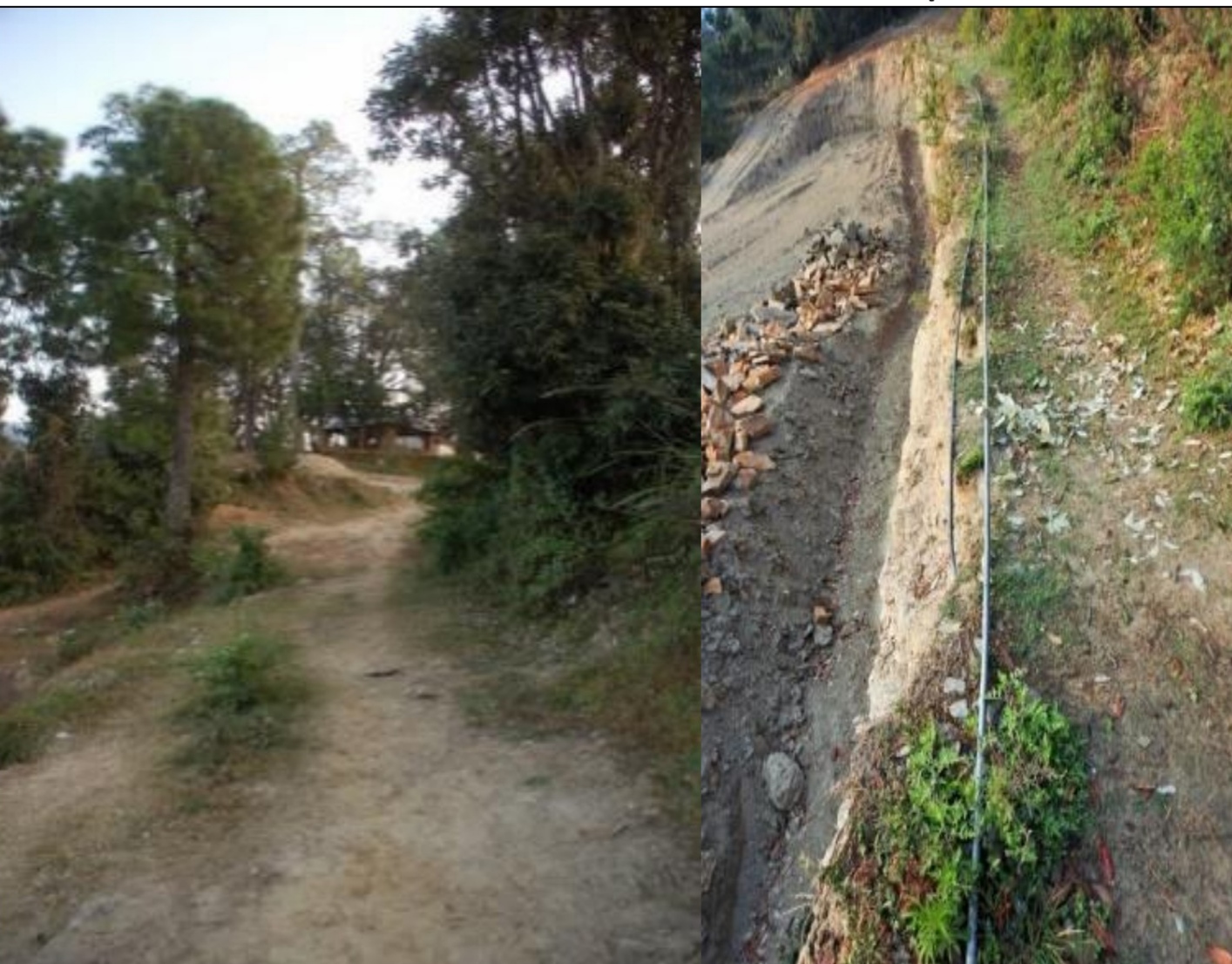 Post this destruction,
what remains of this path is now extremely narrow, weak, dangerous, and vulnerable to collapse (as a result of a 10 feet steep drop carved by the excavators). The path was being used by schoolchildren, residents, local villagers, and their cattle as an approach to their homes.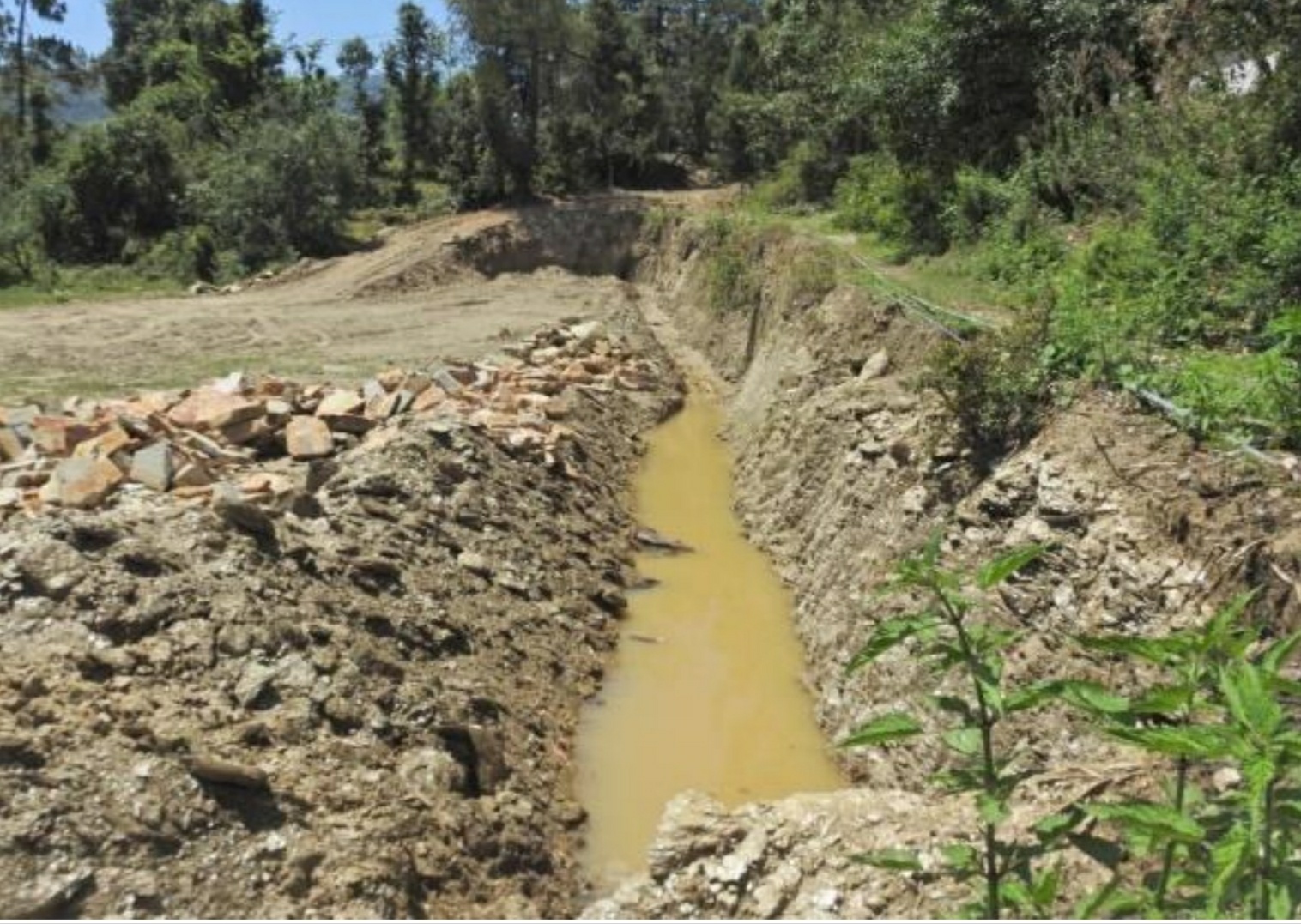 The significance and importance of this traditional path is immense, given that it connected several villages, starting from
Sitla, passing through Chatola, and onwards to Satkhol, Satoli, Sonapani, and Naulikhan
.
The builder has also demolished a 70-year-old village water tank which was located on the southwest corner of the playground.
A complaint has already been lodged with the District Magistrate, District Forest Officer, and Commissioner Kumaon but there has been no response from the administration to date.